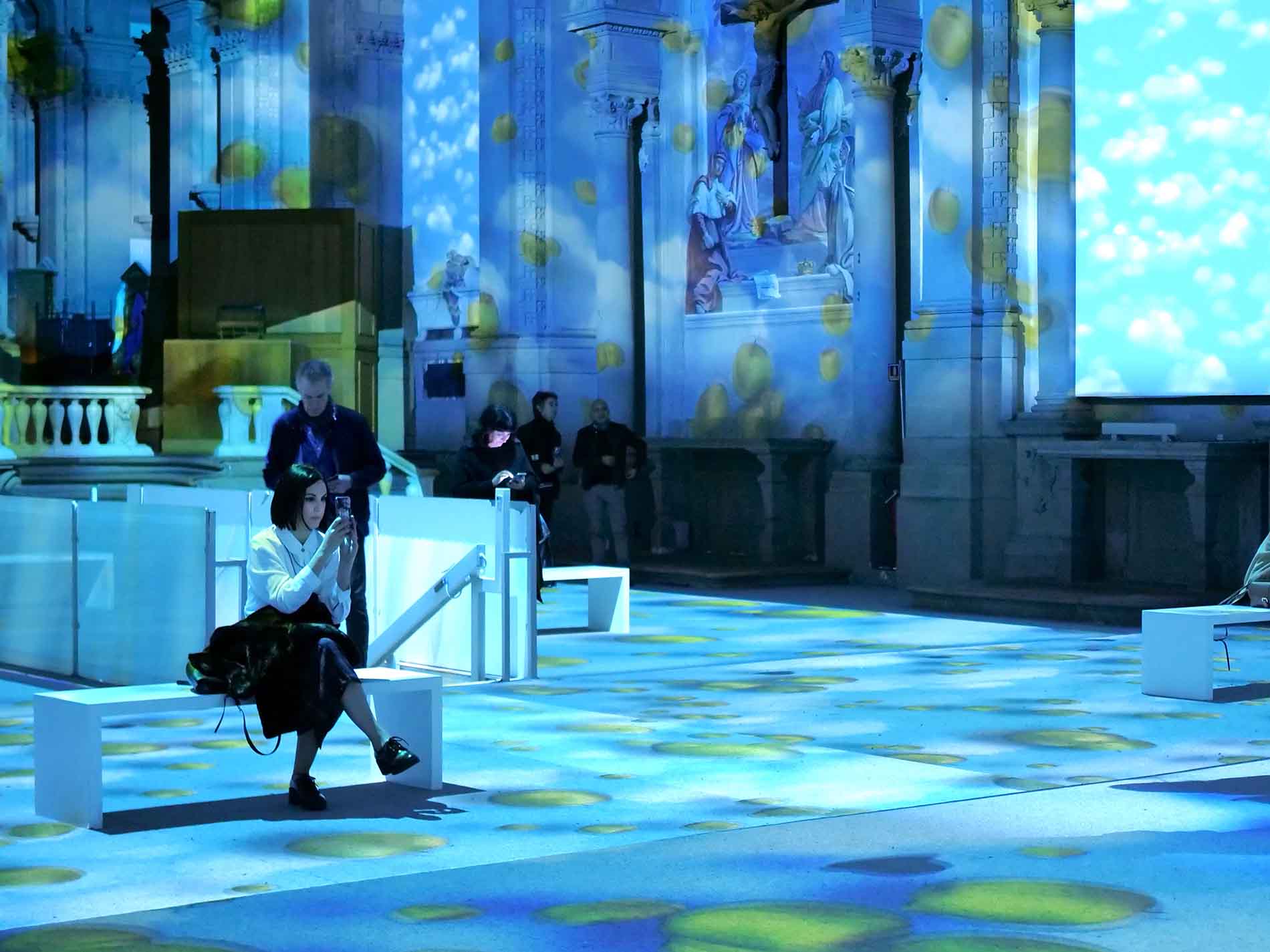 Since 2015, the Cattedrale dell'Immagine has become the home of immersive art in Florence. Recovering what once had been a forgotten treasure of Florentine art, Crossmedia Group reinvented its identity: here comes the shrine of video mapping, celebrating the cult of visual emotions.
Thanks to the MATRIX X DIMENSION® patented technology, developed by Crossmedia to optimize the performance of its immersive productions, the architectural features of the old church are animated by a triumph of moving images.
Every year thousands of people walk through the door of the Cattedrale dell'Immagine leaving behind the line between the work of art and its audience. The moment when the digital experience makes obsolete the distinction between art and technology, it becomes possible to offer a democratic model for art fruition. As a matter of fact, the immersive offer can speak to everyone because it doesn't require any sort of mediation. This is the reason why it is welcomed by a wide audience, cross-sectoral by age, education and social background.
Every year the Cattedrale dell'Immagine visitors can appreciate two brand new digital art exhibitions and Immersive Art: the first one across Spring and Summer, and the other one across Autumn and Winter. A packed schedule of music events enriches the offer of the location.